Analysts say Bitcoin price 'dips are transitory,' suggesting BTC will soon head to $75K
Rising U.S. inflation and overblown fears about Evergrande contagion might be factors behind BTC's recent pullback, but most analysts view the drop as a "necessary rete
Volatility is the name of the game in the cryptocurrency market and the Nov. 11 evening sell-off in the price of Bitcoin (
BTC
) is a reminder that new all-time highs are often followed by sharp whipsaws to underlying support levels.
Data from Cointelegraph Markets Pro and TradingView shows that after dropping to a low near $62,800 late on Nov. 10, the price of Bitcoin managed to claw its way back up to the $65,000 level where bulls now look to consolidate and regroup for another push higher.
Here's a look at what analysts are saying about the outlook for Bitcoin and the cryptocurrency market as concerns about rising inflation dominate the news headlines in the U.S
Bitcoin dips are "transitory"
The sight of a rapid $7,000 decline in BTC may have come as a shock to some, but for analyst and pseudonymous Twitter user 'Nunya Bizniz', the price action over the past couple of days is par for the course and transitory in nature based on Bitcoin's past performance.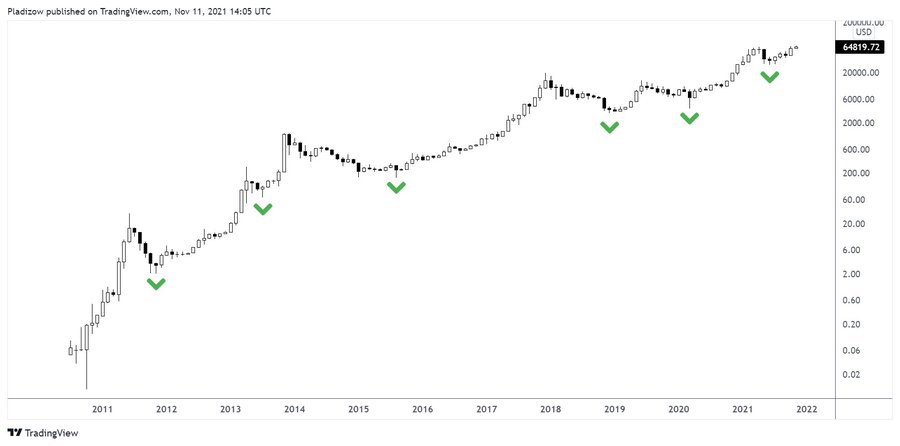 As observed in the chart below which shows the Bitcoin price along with its 20-day moving average (20-MA), it's common for a run-up in the price of BTC to be followed by a pullback that touches or briefly dips below the 20-MA before once again heading higher.